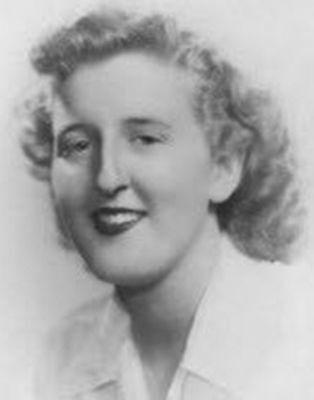 Betty Jane Hunter
Betty Jane Hunter (Shumate), 92, of Winchester, VA went to be with the Lord peacefully on Friday, April 2, 2021, surrounded by loved ones.
Betty was born June 10, 1928 in Fairfax, VA; daughter of the late Ralph and Kathleen Hutchinson Shumate. She was a long time member of the Winchester Moose 1283; a life member of the Ladies Auxiliary for Vienna Volunteer Fire Department; and a member of The Church of the Holy Comforter in Vienna, VA.
She married the love of her life, Robert "Bob" Hunter, Jr., July 13, 1946 in Vienna, VA. He preceded her in death on May 11, 2009.
In her early years, Betty enjoyed dancing with her beloved husband, "Hunter", playing pinochle with her friends, coordinating dances and carnivals for the Vienna Volunteer Fire Department; and volunteering at Winchester Medical Center. In her later years, Betty spent her Friday nights at the Winchester Moose enjoying the bands and music with friends.
She leaves behind to cherish her memory, two granddaughters, Patricia Ann Rinard of Winchester and Betty "Ginny" Virginia Grantham of Berkeley Springs, WV; as well as two great granddaughters, Madison Jane Rinard of Winchester and Marissa Lorraine Mason of Berkeley Springs, WV.
She is preceded in death by her brother Robert Shumate and her infant daughter, Linda Lee Hunter.
A private service will be held at Jones Funeral Home Chapel on Friday, April 9th, 2021 at 1:00pm followed by a brief, public graveside service at 2:00pm at Mt. Hebron Cemetery in Winchester. The family will receive friends on Thursday, April 8th, 2021 from 5:00pm — 8:00pm at Jones Funeral Home Chapel where face masks will be required. A celebration of Betty's life will be held in June 2021.
In lieu of flowers, the family is requesting memorial contributions be made to Blue Ridge Hospice, 333 West Cork Street, Winchester, VA 22601.
Online condolences may be left at www.jonesfuneralhomes.com