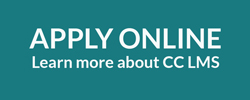 In an abundance of caution due to concerns regarding the COVID-19 virus, Community Development is closed to most in-person services. 
The closure decision was made in consideration of the health of customers, employees and the community. We encourage our customers to use online services. Customers may contact staff by phone or email.   
Permit Center closure
The Permit Center will be closed on Friday, May 21. In addition, Building Safety staff will not be available for plan reviews or inspections. We apologize for the inconvenience.
In-person services
All in-person services at the Permit Center require an appointment. To schedule an appointment, email permitservicesappt@clark.wa.gov.
Permits and inspections
Visit our Permit Center page for information about applying for permits.
Building inspections are only being performed on projects and elements that are specifically exempted in the Governor's proclamation. Please visit our building inspection page for more information on how to obtain an inspection during the stay-home order.  
Application submittal guidance
Adoption of building codes
The 2018 amended Washington Administrative Code (WAC) were adopted on February 1, 2021.
Our Building Safety program helps keep our homes, schools, offices, stores and other buildings safe for public use. We review and inspect all construction projects that require building permits in the unincorporated areas of Clark County and the town of Yacolt. These projects range from small-scale residential remodels to large, multi-story commercial buildings and apartments.
Building permits are beneficial to you and your community. By obtaining the required permits you are not only protecting the financial investment in your project, you are also guarding against potential hazards of unsafe construction.
Building permits: Why it is important to get them and common misconceptions
Permit Center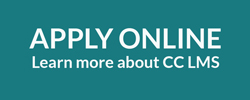 All building permits are now available for application in Clark County's Land Management System, CC LMS. You can now register, apply for, and track a building permit online via the public portal from the comfort of your office or home! Be sure to visit the CC LMS Training page where you will learn how to create an account, estimate fees, apply for a permit, or sign up for training.
Permit applications and fees must be hand delivered to our Permit Center. Please see this page for special instructions. Make an appointment by email permitservicesappt@clark.wa.gov.
Only one application may be submitted at a time. 
Location
Hours
Contact
Public Service Center
1300 Franklin Street, first floor
Vancouver WA 98660

Customers are encouraged to use our online services and can contact staff by email or phone during regular business hours.

Phone
564.397.2375

Email
permitservices@clark.wa.gov

Appointments
permitservicesappt@clark.wa.gov