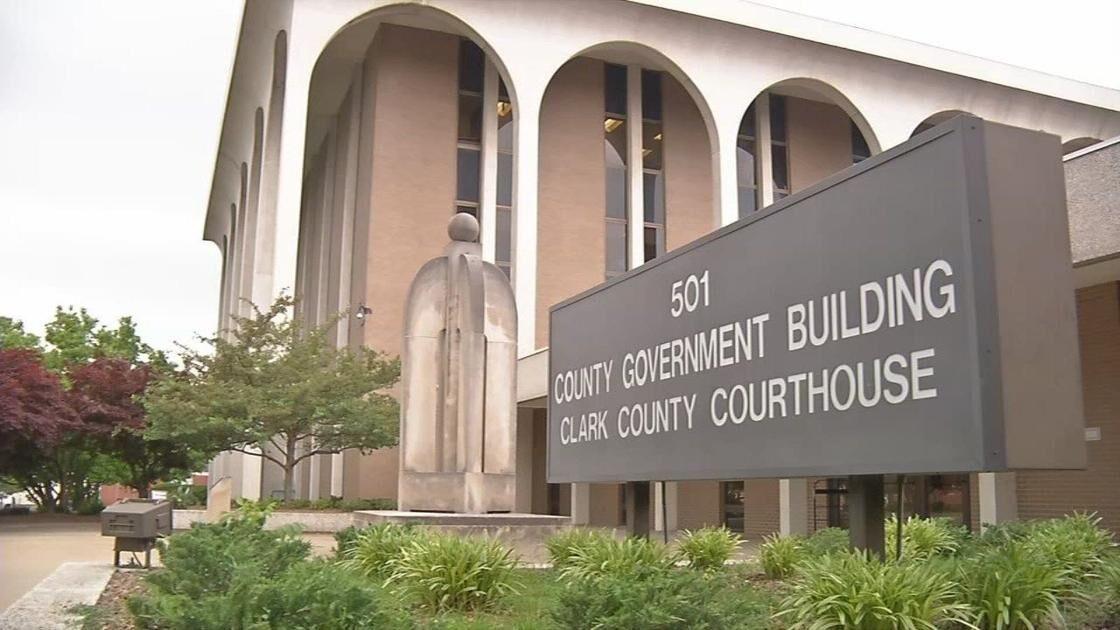 LOUISVILLE, Ky. (WDRB) — The Clark County Commissioners voted Thursday to move the government center to a new building in the River Ridge Commerce Center in southern Indiana.
The move will free up space to help the county accommodate a backlog of cases.
According to Clark County Commissioner Bryan Glover, government services would move into the first two floors and occupy 30,000 square feet of the building that's currently under construction at the new business park within the River Ridge Commerce Center. The government center would have the option to eventually purchase the third floor, if necessary. The entire building is 45,000 square feet. 
"What you will come here for as Clark County residents is for the assessor's office, the auditor's office, the treasurer's office, the commissioner's office, planning and zoning," Glover said. "Anything that the average public would want to do, file for taxes, record a deed, file for a mortgage exemption, would be done in the new government center."
The estimate for the purchase of the building is between $6.5 million and $6.7 million. Glover said the move is contingent on whether they can find funding, which will likely come from a bond.
Glover said the Indiana State Legislature decided in January that Clark County could add two more courts to accommodate more cases.
"We could have expanded on an existing structure in downtown Jeffersonville, but parking has always been an issue, and with new courts, it would have been a bigger issue," Glover said.
Glover said moving to a new site frees up space for the existing building at 501 E. Court Ave. in Jeffersonville.
"It will be a true judicial center. It will house the jail, sheriff's department, probation, the prosecutor's office, obviously all the courts, the clerk's office," he said. 
An independent group was hired to look at different sites. Glover said 14 sites were considered. In addition to the River Ridge location, a site along Veterans Parkway was also considered. Glover said the River Ridge location has less traffic, is safer for the public and costs around $2.5 million less.
Construction is anticipated to finish in August 2021, with the government center moving into the new location in the fall or winter of 2021.
Copyright 2020 WDRB Media. All Rights Reserved.