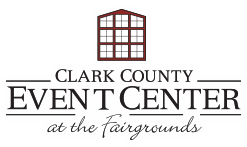 Event Calendar <![CDATA[ // ]]> <![CDATA[ // ]]> <![CDATA[ // ]]> <![CDATA[ // ]]>
No Results
There are no events matching your search criteria. Please choose a different filter and/or category.
Create your custom schedule by setting the filter on the left to "Upcoming Events", then clicking the save button on events you plan to attend.
You can add events to your personal schedule by signing into your account!

isIE7 = true; 0) { for (var x = 0; x < items.length; x++) { var item = items[x]; data[data.length] = { id: item.id, src: crossBrowserOuterHTML(item), caption: unescape(item.title), title: unescape($(item).attr('galleryTitle')), eventname: "Clark County Event Center" } } //end for } //end if return data; } function ShowTextGalleryPhoto(id) { textGallery.dialogMediaGallery({ action: 'show', startID: id }); } function CloseTextGallery() { textGallery.dialogMediaGallery('close') } var today = new Date(); var dd = today.getDate(); var mm = today.getMonth()+1; //January is 0! var yyyy = today.getFullYear(); if (dd < 10) { dd = '0' + dd } if (mm ' } subCategory = $('.eventCategory a[onclick^="setCategoryFilter('+getTitle+')"]').attr('categoryURLRewriteName'); getTitle = $('.eventCategory a[onclick^="setCategoryFilter('+getTitle+')"]').text(); var checkExistingCategory = $('#calendarMobileCategorySelected').length; $('.filter-control[data-filter-id="categories"]').html(getTitle); $('.customFieldFilter-categories').addClass("item-selected"); if(checkExistingCategory){ $('#calendarMobileCategorySelected').remove(); } $('.mobileCategoryContainer').append('Category: '+mainCat+getTitle+'
'); if (esf_urlFiltersFeature == 1) { // Detect HTML v5 compatibility var isHtml5Compatible = document.createElement('canvas').getContext != undefined; esf_urlFiltersFeature = isHtml5Compatible; if(esf_urlFiltersFeature == true) { if (mainCategory != ") subCategory = "/" + subCategory; var url = SITEBASEURL + "events/" + $.trim(mainCategory + subCategory).toLowerCase(); updatedcategoryFilterUrl = $.trim(mainCategory + subCategory).toLowerCase(); //if (window.location.href != url) { // //window.history.pushState({}, ", url); // updatedcategoryFilterUrl = "events/" + $.trim(mainCategory + subCategory).toLowerCase(); //} } } var parentCategory = $('.eventCategory a[onclick^="setCategoryFilter(' + esf_categoryID + ')"]').closest('li.eventCategory').find('a.eventCategoryAnchor'); var parentCategoryID = parseInt(parentCategory.attr("categoryid")); var displayFilters = new Array(); var parentMappings = $.grep(categoryFilterSchemaMappings, function (csm) { return (csm.categories.indexOf(parentCategoryID) != -1); }); $.each(parentMappings, function (index, value) { displayFilters.push(value.filterID); }) var displayforAllCategories = $.grep(categoryFilterSchemaMappings, function (csm) { return csm.forAllCategories == true; }); $.each(displayforAllCategories, function(index, value) { displayFilters.push(value.filterID); }) for (var i = 0; i 0) { displayFilters.push(categoryFilterSchemaMappings[i].filterID); } } var hideFilters = new Array(); hideFilters = $.grep(categoryFilterSchemaMappings, function (cfm) { return (displayFilters.indexOf(cfm.filterID) == -1); }); hideFilters = $.map(hideFilters, function(hf) { return hf.filterID; }); $.each(displayFilters, function (c) { $('.customFieldFilterContainer-' + displayFilters[c].toString()).show(); }) $.each(hideFilters, function (index, value) { esf_customFieldFilters = $.grep(esf_customFieldFilters, function (cf) { return (cf.schemaID != value); }); var filterName = $.grep(categoryFilterSchemaMappings, function (csm) { return csm.filterID == value; })[0].filterName; $('.filter-control[data-filter-id="' + value + '"]').text(filterName); customFieldFilterContainer = $('.customFieldFilterContainer-' + value); $(customFieldFilterContainer).find(".eventFilterList").find("li").removeClass("item-selected"); $(customFieldFilterContainer).removeClass("item-selected").hide(); }) } else{ $('.filter-control[data-filter-id="categories"]').html('All Categories'); $('.customFieldFilter-categories').removeClass("item-selected"); } if(esf_tagID != 0 && isResponsive){ var getTagTitle = esf_tagID; getTagTitle = $('.listingTag a[onclick^="setTagFilter('+getTagTitle+')"]').text(); var checkExistingTag = $('#calendarMobileTagSelected').length; if(checkExistingTag){ $('#calendarMobileTagSelected').remove(); } if(getTagTitle){ $('.mobileTagCategoryContainer').append('Tag: '+getTagTitle+'
'); } $('.filter-control[data-filter-id="tags"]').html(getTagTitle); $('.customFieldFilter-tags').addClass("item-selected"); } else{ $('.filter-control[data-filter-id="tags"]').html('All Tags'); $('.customFieldFilter-tags').removeClass("item-selected"); } //view mode buttons var galleryButton = $('.divGalleryViewMode'); var listButton = $('.divListViewMode'); var expandedButton = $('.divExpandedViewMode'); var calendarButton = $('.divCalendarViewMode'); var mapButton = $('.divMapViewMode'); switch(esf_view) { case 'GalleryView': listButton.removeClass('modeSelected'); expandedButton.removeClass('modeSelected'); calendarButton.removeClass('modeSelected'); mapButton.removeClass('modeSelected'); galleryButton.addClass('modeSelected'); $('#eventScheduleContent').addClass('galleryView'); $('#eventScheduleContent').removeClass('listView'); $('#eventScheduleContent').removeClass('expandedView'); $('#eventScheduleContent').removeClass('calendarView'); $('#eventScheduleContent').removeClass('mapView'); if(isResponsive){ $('.calendarControlsOpen #calendarMobileToggle').click(); } break; case 'ListView': galleryButton.removeClass('modeSelected'); expandedButton.removeClass('modeSelected'); calendarButton.removeClass('modeSelected'); mapButton.removeClass('modeSelected'); listButton.addClass('modeSelected'); $('#eventScheduleContent').removeClass('galleryView'); $('#eventScheduleContent').addClass('listView'); $('#eventScheduleContent').removeClass('expandedView'); $('#eventScheduleContent').removeClass('calendarView'); $('#eventScheduleContent').removeClass('mapView'); if(isResponsive){ $('.calendarControlsOpen #calendarMobileToggle').click(); } break; case 'ExpandedView': listButton.removeClass('modeSelected'); galleryButton.removeClass('modeSelected'); calendarButton.removeClass('modeSelected'); mapButton.removeClass('modeSelected'); expandedButton.addClass('modeSelected'); $('#eventScheduleContent').removeClass('galleryView'); $('#eventScheduleContent').removeClass('listView'); $('#eventScheduleContent').addClass('expandedView'); $('#eventScheduleContent').removeClass('calendarView'); $('#eventScheduleContent').removeClass('mapView'); if(isResponsive){ $('.calendarControlsOpen #calendarMobileToggle').click(); } break; case 'CalendarView': listButton.removeClass('modeSelected'); galleryButton.removeClass('modeSelected'); expandedButton.removeClass('modeSelected'); mapButton.removeClass('modeSelected'); calendarButton.addClass('modeSelected'); $('#eventScheduleContent').removeClass('galleryView'); $('#eventScheduleContent').removeClass('listView'); $('#eventScheduleContent').removeClass('expandedView'); $('#eventScheduleContent').removeClass('mapView'); $('#eventScheduleContent').addClass('calendarView'); $('#eventScheduleContent').addClass('expandedView'); if(isResponsive){ $('.calendarControlsOpen #calendarMobileToggle').click(); } break; case 'MapView': listButton.removeClass('modeSelected'); galleryButton.removeClass('modeSelected'); expandedButton.removeClass('modeSelected'); mapButton.addClass('modeSelected'); calendarButton.removeClass('modeSelected'); $('#eventScheduleContent').removeClass('galleryView'); $('#eventScheduleContent').removeClass('listView'); $('#eventScheduleContent').removeClass('expandedView'); $('#eventScheduleContent').removeClass('calendarView'); $('.wrapper.eventListingPage').removeClass('eventListCalendarView'); $('#eventScheduleContent').addClass('mapView'); if(isResponsive){ $('.calendarControlsOpen #calendarMobileToggle').click(); } break; } //categories $('.eventFilterSubcategory').css('display', 'none'); $('li.eventCategory').removeClass('clickedEventCategory'); $('li.eventCategory').removeClass('selectedEventItem'); $('li.eventSubCategory').removeClass('clickedEventCategory'); $('li.eventSubCategory').removeClass('selectedEventItem'); $("body").removeClass (function (index, css) { return (css.match (/(^|s)event-id-S+/g) || []).join(' '); }); $("#eventListing").removeClass (function (index, css) { return (css.match (/(^|s)category-id-S+/g) || []).join(' '); }); $("#eventListing").removeClass (function (index, css) { return (css.match (/(^|s)subcategory-id-S+/g) || []).join(' '); }); $('li.eventCategory').each(function (index) { var catAnchor = $(this).find('.eventCategoryAnchor') var categoryID = parseInt(catAnchor.attr('categoryID')) if (categoryID == esf_categoryID) { $(this).addClass('clickedEventCategory'); $(this).addClass('selectedEventItem'); $('body').addClass('event-id-' + esf_categoryID); $('#eventListing').addClass('category-id-' + esf_categoryID); } else { $('li.eventSubCategory').each(function (index) { var subcatAnchor = $(this).find('.eventSubCategoryAnchor'); var subcategoryID = parseInt(subcatAnchor.attr('categoryID')); var parentCategoryID = $('.eventCategory.selectedEventItem a').attr("categoryid"); if (subcategoryID == esf_categoryID) { $(this).addClass('clickedEventCategory'); $(this).addClass('selectedEventItem'); $(this).parents('li').addClass('selectedEventItem'); if(parentCategoryID != undefined){ $('body').addClass('event-id-'+parentCategoryID) $('#eventListing').addClass('category-id-' + parentCategoryID); $('#eventListing').addClass('subcategory-id-' + esf_categoryID); } } }); } }); var clickedElement = $('a[categoryid=' + esf_categoryID + ']'); var seoTitle = clickedElement.attr("data-seo-title") || 'Clark County Event Center at the Fairgrounds'; document.title = seoTitle; //tags $('li.listingTag').removeClass('clickedEventCategory'); $('li.listingTag').removeClass('selectedEventItem'); $('li.listingTag').each(function (index) { var tagAnchor = $(this).find('.listingTagAnchor') var tagID = parseInt(tagAnchor.attr('tagID')) if (tagID == esf_tagID) { $(this).addClass('clickedEventCategory'); $(this).addClass('selectedEventItem'); } }); //date filter if (esf_day != ") { var tday = esf_day; if (esf_day == today) { tday = 'Today'; } else { tday = eventDaysName[$.inArray(esf_day, eventDays)]; } $('#selectedDate').text(tday); updatedDateFilterUrl = "?date=" + esf_day.replace(///g,"); } else { if (esf_day == '0') { console.log('NODAte'); $('#selectedDate').text('Date'); updatedDateFilterUrl = 'nodate'; } } if(updatedcategoryFilterUrl !=" || updatedDateFilterUrl !=") { var url = SITEBASEURL + "events" ; if(updatedcategoryFilterUrl !=") { url = url + "/" + updatedcategoryFilterUrl; } if(updatedDateFilterUrl !=" && updatedDateFilterUrl !='nodate') { url = url + updatedDateFilterUrl; } if (window.location.href != url && !inInit) { window.history.pushState({}, ", url); } firstLoad = false; } //sub filter if (esf_isFeatured) { $('#currentEventFilter').text('Our Picks'); } else { if (esf_fanPicks) { $('#currentEventFilter').text('Fan Picks'); } else { if (esf_myPicks) { $('#currentEventFilter').text('My Events'); } else { if (esf_allEvents) { $('#currentEventFilter').text('All Events'); } else{ if(esf_pastEvents){ $('#currentEventFilter').text('Past Events'); } else { if (esf_memberOnly) { $('#currentEventFilter').text('Member Only'); } else { if (opt) { $('#currentEventFilter').text('All Upcoming'); } } } } } } } } function attachEventSchedule() { $('#eventScheduleLoading').show(); $('#eventScheduleContent').html("); $('#eventScheduleContent').eventSchedule({ scriptPath: SITEBASEURL + 'services/eventsservice.asmx' , dateList: eventDays , categoryToColorClassIndex: categoryToColorClassIndex , ourPickIconPath: 'https://www.clarkcoeventcenter.com/App_Themes/SaffireBaseTheme/images/icon_listing_pick.png' , view: esf_view , day: esf_day , startDate: esf_startDate , endDate: esf_endDate , keywords: escape('%' + $.trim(esf_keywords) +'%') , categoryID: esf_categoryID , tagID: esf_tagID , isFeatured: esf_isFeatured , fanPicks: esf_fanPicks , myPicks: esf_myPicks , pastEvents: esf_pastEvents , allEvents: esf_allEvents , memberOnly: esf_memberOnly , userID: esf_userID , memberEvents: esf_memberEvents , showCategoryExceptionID: esf_showCategoryExceptionID , isolatedSchedule: esf_isolatedSchedule , hoverFunction: ItemHoverFunction , hoverOutFunction: ItemHoverOutFunction , showDateInBubble: false , defaultSalesButtonText: 'Buy Now' , defaultRegisterButtonText: 'Register' , defaultReservedSeatingButtonText: 'Select Seats' , calendarViewYears: eventYears , calendarViewDayListingLimit: calendarViewDayListingLimit , customFieldFilters: esf_customFieldFilters , searchInDescription: searchInDescription }); } function setCategoryFilter(categoryID) { var $filterLabel = $('#categoryFilter'); var $filterIcon = $('.filter-category .input-icon'); var $selectedEl = $('.eventCategory a[categoryid=' + categoryID + ']'); var categoryColor = $selectedEl.siblings('.eventCategory').css('background-color'); var selectedText = $selectedEl.text(); categoryColor ? $filterIcon.css('color', categoryColor) : $filterIcon.css('color', "); $filterLabel.text(selectedText); esf_categoryID = categoryID; updateFilters(); attachEventSchedule(); if(isResponsive && $('.eventCol1').hasClass('calendarControlsOpen')){ toggleEventPane(); var checkSubcat = $('.clickedEventCategory:not(.listingTag) > a').hasClass('eventSubCategoryAnchor'); var mainCat = "; if(checkSubcat){ mainCat = $('.clickedEventCategory:not(.listingTag) > a').closest('li.eventCategory').find('a.eventCategoryAnchor').text(); mainCat = mainCat+' > '; } var getSelectedCategory = $('.clickedEventCategory:not(.listingTag) > a').text(); var checkExistingCategory = $('#calendarMobileCategorySelected').length; if(checkExistingCategory){ $('#calendarMobileCategorySelected').remove(); } if(getSelectedCategory){ if(getSelectedCategory === "ALL CATEGORIES") { getSelectedCategory = "ALL"; } $('.mobileCategoryContainer').prepend('Category: '+mainCat+getSelectedCategory+'
'); } } } function setTagFilter(tagID) { var $tagLabel = $('#tagFilter'); var $selectedEl = $('.listingTag a[tagid=' + tagID + ']'); var selectedText = $selectedEl.text(); $tagLabel.text(selectedText); esf_tagID = tagID; updateFilters(); attachEventSchedule(); if(isResponsive && $('.eventCol1').hasClass('calendarControlsOpen')){ toggleEventPane(); var getSelectedTag = $('.clickedEventCategory.listingTag > a').text(); var checkExistingTag = $('#calendarMobileTagSelected').length; if(checkExistingTag){ $('#calendarMobileTagSelected').remove(); } if(getSelectedTag){ if(getSelectedTag === "ALL TAGS") { getSelectedTag = "ALL"; } $('.mobileTagContainer').append('Tag: '+getSelectedTag+'
'); } } } function setDayFilter(eventDay) { if(isResponsive && $('.eventCol1').hasClass('calendarControlsOpen')){ toggleEventPane() } clearPickFilters() esf_day = eventDay; updateFilters(); attachEventSchedule(); } function setKeywordsFilter(keywords) { esf_keywords = keywords; updateFilters(); attachEventSchedule(); } $('.viewMode').on('click keypress', function (e) { if (e.which === 32 || e.which === 13 || e.type === 'click') { e.preventDefault(); var viewMode = $(this).attr('viewMode'); setViewMode(viewMode); } }); var setViewMode = function(viewMode){ esf_view = viewMode; if(viewMode == 'CalendarView'){ esf_startDate = "; esf_endDate = "; esf_day = "; esf_pastEvents = false; esf_allEvents = true; resetSelectedDates(); } else{ esf_allEvents = false; } updateFilterVisibility(); updateFilters(); attachEventSchedule(); } var ItemHoverOutFunction = function (item) { clearTimeout(itemDescriptionTimeout); removeItemDescriptionTimeout = setTimeout(function() { removeItemDescription(); }, 250); } var ItemHoverFunction = function (item, data) { clearTimeout(itemDescriptionTimeout); clearTimeout(removeItemDescriptionTimeout); itemDescriptionTimeout = setTimeout(function () { showItemDescription(item, data); }, 500); } var preventDescriptionRemoval = false; function removeItemDescription() { if(!window.preventDescriptionRemoval){ $('.itemDetailContainer').remove(); $('.calloutArrow').hide(); $('.calloutArrowGallery').hide(); } } function showItemDescription(item, data) { removeItemDescription(); var position = $(item).position(); var itemBottom = parseInt(position.top) + parseInt($(item).css('height').replace('px', ")) +11; var itemLeft = parseInt(position.left) + 11; var itemDetailContainer = $("); var itemDetailLoading = $('
'); itemDetailContainer.append(itemDetailLoading); var detailIframePath = SITEBASEURL + 'modalUCLoader.aspx?controlPath=~/Events/Events/event_scheduleDescription.ascx&ids=' + data.EventID; var itemDetailIframe = $('
All');} for (var i = 0; i -1) { $('#eventDateList').append('
' + dayName + "); } else { $('#eventDateList').append('
' + dayName + "); } } } } function resetContentMinHeight() { } function clearPickFilters(){ esf_day = "; esf_isFeatured = false; esf_fanPicks = false; esf_myPicks = false; esf_pastEvents = false; esf_memberOnly = false; } function resetSelectedDates() { $('#selectedDate').text('Date'); } function openPrintView(url) { window.open(url, ", 'menubar=yes,location=no,status=yes,toolbar=yes,scrollbars=yes,resizable=yes,width=400,height=400', true); } // Filter dropdown keyboard functionality $('.filter-group input[type="checkbox"]').on('focus', function() { var parentEl = $(this).parent(); var clearFilterBtn = $(this).siblings('.input-icon'); parentEl.css('outline', '-webkit-focus-ring-color auto 5px'); if ( parentEl.parent().hasClass('item-selected') ) { clearFilterBtn.attr('tabindex','0′); } else { clearFilterBtn.attr('tabindex','-1′); } }); $('.filter-group input[type="checkbox"]').on('blur', function() { $(this).parent().css('outline', 'none'); }); $('.filter-group input[type="checkbox"]:not(#filter-toggle)').not('#date-toggle').on('keypress click', function(e) { var parentEl = $(this).parent(); var id = $(this).attr('id'); var customFilterToggle = document.getElementById(id); var dropdownList = parentEl.find('.scroll-panel ul'); if (e.which === 32 || e.type === 'click') { if (!customFilterToggle.checked) { dropdownList.find('li a').attr('tabindex', "-1"); customFilterToggle.checked = false; customFilterToggle.focus(); } else { dropdownList.find('li a').attr('tabindex', "0"); dropdownList.find('li a').first().focus(); dropdownList.find('a').keyup(function(e) { if (e.keyCode === 27 || e.which === 13) { dropdownList.find('li a').attr('tabindex', "-1"); customFilterToggle.checked = false; customFilterToggle.focus(); } }); dropdownList.find('li a').first().on('keydown', function(e) { if (e.which === 9) { if (e.shiftKey) { e.preventDefault(); parentEl.find('.input-icon').focus(); } } }); dropdownList.find('li a').last().on('keydown', function(e) { if (e.which === 9) { e.preventDefault(); parentEl.find('.input-icon').focus(); } }); } } }); //// $('.filter-group #date-toggle').on('keypress click', function(e) { var parentEl = $(this).parent(); var id = $(this).attr('id'); var customFilterToggle = document.getElementById(id); var dropdownList = parentEl.find('.scroll-panel ul'); if (e.which === 32 || e.type === 'click') { if (!customFilterToggle.checked) { dropdownList.find('li a').attr('tabindex', "-1"); customFilterToggle.checked = false; customFilterToggle.focus(); } else { dropdownList.find('li a').attr('tabindex', "0"); dropdownList.find('li a').first().focus(); dropdownList.find('a').keyup(function(e) { if (e.keyCode === 27 || e.which === 13) { dropdownList.find('li a').attr('tabindex', "-1"); customFilterToggle.checked = false; customFilterToggle.focus(); } }); dropdownList.find('li a').first().on('keydown', function(e) { if (e.which === 9) { if (e.shiftKey) { parentEl.focus(); dropdownList.find('li a').attr('tabindex', "-1"); customFilterToggle.checked = false; } } }); dropdownList.find('li a').last().on('keydown', function(e) { if (e.which === 9) { e.preventDefault(); dropdownList.find('li a').first().focus(); } }); } } }); //// // Event Filter dropdown keyboard functionality $('#filter-toggle').on('keypress click', function(e) { var parentEl = $(this).parent(); var filterToggle = document.getElementById('filter-toggle'); if (e.which === 32 || e.type === 'click') { if (!filterToggle.checked) { $('#eventFilterList li').attr('tabindex', "-1"); filterToggle.checked = false; $('#filter-toggle').focus(); } else { $('#eventFilterList li').attr('tabindex', "0"); $('#eventFilterList li').first().focus(); $('#eventFilterList li').keyup(function(e) { if (e.keyCode === 27) { $('#eventFilterList li').attr('tabindex', "-1"); filterToggle.checked = false; $('#filter-toggle').focus(); } if (e.keyCode === 13) { $('#eventFilterList li').attr('tabindex', "-1"); $(this).click(); filterToggle.checked = false; $('#filter-toggle').focus(); } }); $('#eventFilterList li').first().on('keydown', function(e) { if (e.which === 9) { if (e.shiftKey) { parentEl.focus(); $('#eventFilterList li').attr('tabindex', "-1″); filterToggle.checked = false; } } }); $('#eventFilterList li').last().on('keydown', function(e) { if (e.which === 9) { e.preventDefault(); $('#eventFilterList li').first().focus(); } }); } } }); //// // Clear filter button keyboard functionality $('.filter-group span.input-icon').on('keydown', function(e) { var parentEl = $(this).parent(); var toggle = $(this).siblings('input[type="checkbox"]'); var filterToggle = document.getElementById('filter-toggle'); var dropdownList = parentEl.find('.scroll-panel ul'); var id = toggle.attr('id'); var toggleChecked = document.getElementById(id); if (e.which === 9) { if (e.shiftKey) { e.preventDefault(); toggle.focus(); filterToggle.checked = false; toggleChecked.checked = false; if (toggleChecked.checked) { if (dropdownList.is('#eventFilterList')) { dropdownList.find('li').attr('tabindex', "-1"); } else { dropdownList.find('li a').attr('tabindex', "-1"); } } } if (toggleChecked.checked) { if (dropdownList.is('#eventFilterList')) { dropdownList.find('li').first().focus(); } else { dropdownList.find('li a').first().focus(); } } } if (e.which === 13) { $(this).click(); dropdownList.find('li a').attr('tabindex', "-1″); toggle.focus(); } }); //// $('#ourPicks').click(function(){ clearPickFilters() esf_isFeatured = true; updateFilters('clickEvent'); attachEventSchedule(); resetSelectedDates(); }); $('#fanPicks').click(function(){ clearPickFilters() esf_fanPicks = true; updateFilters('clickEvent'); attachEventSchedule(); resetSelectedDates(); }); $('#pastEvents').click(function(){ clearPickFilters() esf_pastEvents = true; updateFilters('clickEvent'); attachEventSchedule(); resetSelectedDates(); }); $('#memberOnly').click(function () { clearPickFilters() esf_memberOnly = true; updateFilters('clickEvent'); attachEventSchedule(); resetSelectedDates(); }); $('#allUpcoming').click(function(){ clearPickFilters() updateFilters('clickEvent'); attachEventSchedule(); resetSelectedDates(); }); $('#allEvents').click(function(){ clearPickFilters() esf_allEvents = true; updateFilters(); attachEventSchedule(); resetSelectedDates(); }); $('#setDateRange').click(function () { var hf_startDate = $('#hf_startDate'); var hf_endDate = $('#hf_endDate'); esf_startDate = hf_startDate.val(); esf_endDate = hf_endDate.val(); updateFilters(); attachEventSchedule(); }); function removeSchemaFilters(schemaID, schemaValue) { esf_customFieldFilters = $.grep(esf_customFieldFilters, function (cf) { return (cf.schemaID != schemaID); }); $('.filter-control[data-filter-id="' + schemaID + '"]').text(schemaValue); var customFieldFilterContainer = $('.customFieldFilterContainer-' + schemaID); $(customFieldFilterContainer).find(".eventFilterList").find("li").removeClass("item-selected"); $(customFieldFilterContainer).removeClass("item-selected"); updateFilters(); attachEventSchedule(); } function setCustomFieldFilters(schemaID, schemaValue) { esf_customFieldFilters = $.grep(esf_customFieldFilters, function (cf) { return (cf.schemaID != schemaID); }); var schema = {schemaID: schemaID, value: schemaValue}; esf_customFieldFilters.push(schema); $('.filter-control[data-filter-id="' + schemaID + '"]').text(schemaValue); updateFilters(); attachEventSchedule(); $('#calendarMobileToggle').click(); } function TriggerKeywordSearch() { // TODO: this bit will check if the class "horizontal-filter" is on the container. This should be converted once the mechanisim for spark to switch between 2 and 1 column views var $eventContainer = $('.eventList-container'); if(isResponsive && $('.eventCol1').hasClass('calendarControlsOpen')){ toggleEventPane(); var getSearchInput = $('input[id*="eventSearch"]').val(); var checkExistingSearch = $('#calendarMobileSearchSelected').length; if(checkExistingSearch){ $('#calendarMobileSearchSelected').remove(); } if(getSearchInput){ $('#calendarMobileToggle').after('You Searched: '+getSearchInput+'
'); } } clearPickFilters() esf_keywords = $('#tbx_eventSearch').val().trim(); updateFilters(); searchInDescription = true; $.ajax({ type: "POST", url: SITEBASEURL + "services/SearchService.asmx/GetSingleEventSearchResult", contentType: "application/json; charset=utf-8", data: "{'searchString': '" + escape('%' + esf_keywords +'%') + "', 'searchInDescription':" + searchInDescription + "}", dataType: "json", success: function (data) { if(data.d == 0){ attachEventSchedule(); resetSelectedDates(); } else{ window.location = SITEBASEURL + 'events_detail.aspx?id=' + data.d } }, error: function(data){ attachEventSchedule(); resetSelectedDates(); } }); } function updateDetailView(detailHeight) { $('.itemDetailLoading').hide(); $('.itemDetailContainer').animate({ height: detailHeight + 'px' }, 500); //on some browsers the scroll will jump when the content is changed so we need to set the scroll position back to 0 here $('.itemDetailContainer').scrollTop(0); } var $filterCheckboxes = $('.eventCol1 input.filter-checkbox'); var checked = []; function updateArray() { checked = []; $filterCheckboxes.each(function() { if ($(this).prop('checked')) { checked.push($(this)); } }) } function toggleOff(id) { updateArray(); var target = id || 'none'; for (var i = 0; i 0) { toggleOff(e.target.id); } updateArray(); } else if (e.target.className !== "filter-control") { toggleOff(); } }); $(".filter-category .eventCategory").each(function() { if ( $(this).find(".eventSubCategory").length > 0 ) { $(this).addClass("hasSubcategories"); } }); function removeDetailView(){ clearTimeout(itemDescriptionTimeout); removeItemDescription(); } function attachAutoFill() { eventSearchBox(); } function eventSearchBox() { $("#tbx_eventSearch").autocomplete({ source: function (request, response) { $.ajax({ type: "POST", url: SITEBASEURL + "services/SearchService.asmx/GetEventAutoFillTitles", contentType: "application/json; charset=utf-8", data: "{ 'resultCount': '12', 'searchString': '" + escape(request.term) + "','isolatedSchedule':'false' }", dataType: "json", success: function (data) { response($.map(data.d.ListItems, function (item) { var maxCharLength = 40; if (item.Name.length >= maxCharLength) { item.Name = item.Name.substr(0, maxCharLength) + " …"; } return { label: item.Name, value: item.URL } })); } }); }, minLength: 2, appendTo: "body", delay: 75, select: function (event, ui) { clearPickFilters(); var searchKeyword = escape(ui.item.value) searchInDescription = false; $.ajax({ type: "POST", url: SITEBASEURL + "services/SearchService.asmx/GetSingleEventSearchResult", contentType: "application/json; charset=utf-8", data: "{'searchString': '" + searchKeyword + "', 'searchInDescription':" + searchInDescription + "}", dataType: "json", success: function (data) { if(data.d == 0){ setKeywordsFilter(searchKeyword); } else{ window.location = SITEBASEURL + 'events_detail.aspx?id=' + data.d } }, error: function(data){ setKeywordsFilter(searchKeyword); } }); }, open: function (event, ui) { var resultsHover = $(this).autocomplete("widget"); var tbx = $(this); resultsHover.css("width", tbx.css("width") + " !important"); $('.ui-autocomplete-input').css('border-radius','4px 4px 0 0′); }, close: function (event, ui) { $('.ui-autocomplete-input').css('border-radius','4px'); } }); } function initiateModuleSlideshows(){ winWidth = $(window).width(); winHeight = $(window).width(); winHeight = Math.floor(winHeight*0.6118421); var textGallery = $('.textGalleryHasPhoto').length; if(textGallery){ // the slider will be from a textMedia gallery $('body').addClass('slideshowsInitiated'); var mySwiper = new Swiper('.textMediaSlideshowContainer', { centeredSlides: true, onInit: function(swiper){ $('.swiper-slide').css('height', winHeight+'px').css('width', winWidth+'px'); $('.swiper-container').css('height', winHeight+'px'); }, /*width: winWidth,*/ freeMode: false, freeModeSticky: true }); $('.textMediaSlideshowContainer').css('display','block'); $('.textGalleryImageContainer.textMediaMediaContainerItem').css('display','none'); $('.swiperMobileInstructions').css('display','block'); setTimeout(function () { mySwiper.update(); },1) } } function removeModuleSlideshows(){ $('body').removeClass('slideshowsInitiated'); //$('.swiper-slide img').attr('onclick','javascript:void(0)'); $('.swiper-container').removeClass('swiper-container-horizontal'); var textGallery = $('.textGalleryHasPhoto').length; if(textGallery){ // the slider will be from a textMedia gallery $('.textMediaSlideshowContainer').css('display','none'); $('.textGalleryImageContainer.textMediaMediaContainerItem').css('display','block'); } } $(window).load(function(){ setTimeout(function(){ // this was being buggy and not loading properly, not the best way to fix it but it works for now var getWindowSize = $(window).width(); if(getWindowSize <= 800 && isResponsive){ initiateModuleSlideshows(); } else { removeModuleSlideshows(); } },1200); }); $(window).resize(function(){ var getWindowSize = $(window).width(); if(getWindowSize
Back to
Top <![CDATA[ // ]]>

Source