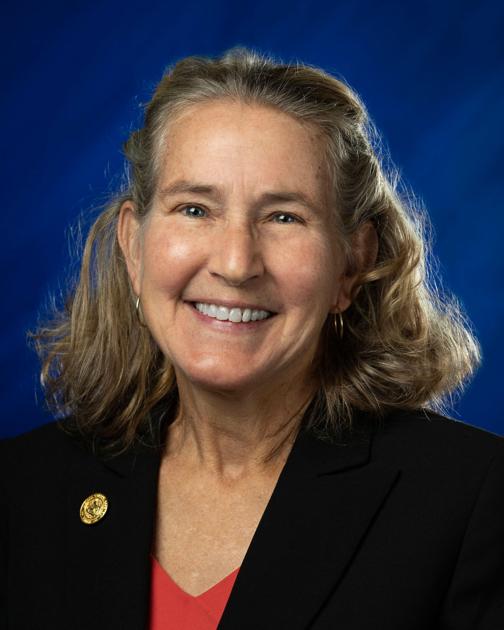 INDIANAPOLIS — State Representative Rita Fleming (D-Jeffersonville) spoke out on the House floor Tuesday against Senate Bill 5 — a piece of legislation restricting local health department action, but the House passed the bill 65-28.
The bill would require a county commissioner or a city council to approve any local health restriction that goes beyond a state restriction during a public health emergency. The bill now moves on to the governor for his signature.
Fleming, a retired obstetrician, warned about the path that this bill starts to take.
"When there are minor viral illnesses, such as low-grade fevers or a faint rash, it is not seen by the public as a huge threat," Fleming said. "The 1963 Rubella pandemic was just that. Most kids weren't very sick, and yet more than 10,000 unborn babies died of prenatal exposure to the virus, and at least 20,000 were injured or born blind, deaf, with cardiac effects or liver damage. The infection would be passed on to the developing baby during a woman's first trimester, when most women don't know that they're pregnant.
"Today, a mild viral illness might not cause alarm, but public health officials would understand the critical nature of the effect on unborn babies. By the time the appeal process for the city or county councils to make a determination, significant adverse health effects may occur.
"When we take this power away from health department officials — which I think is more important to babies than bar owners — I think this is very dangerous.
"It may be necessary in some areas to mandate more stringent measures than the rest of the state because of higher risks. For example, vaccine mandates may be required in workplaces where women who may be pregnant are employed. We don't know what virus will hit next, how it will affect the public, or what health measures will need to be taken.
"I know this bill was brought forward in good faith. I know people have suffered because of this pandemic. But I think this is a very dangerous course to take."
Bill author Republican Sen. Chris Garten, of Charlestown, said last week in committee hearings that the legislation isn't meant to be a combative response against local health officials, but rather a "check and balance" that protects the rights of business owners and ensures economic health.
Democrats have argued that the plan gives politicians too much control over major public health decisions and puts public health in jeopardy. Rep. Matt Pierce, a Democrat from Bloomington, emphasized that the enforcement appeals are likely to be influenced by partisan politics and "won't be about the science."
More than 60 executive orders issued by Gov. Eric Holcomb since Indiana's first confirmed COVID-19 case was announced last March have stirred some conservative opposition and prompted debate in the GOP-dominated Legislature on measures limiting the governor's authority to impose emergency restrictions.
Holcomb lifted the statewide mask mandate and remaining COVID-19 business restrictions effective Tuesday. He pointed to the ability of local officials to impose tougher restrictions in response to COVID-19 cases in their communities as a justification for the step.
The governor said last week that makes the implications of the legislation on local units "concerning" and noted that he would "take a hard look" at the language of the bill.
This story was supplemented with information from The Associated Press.