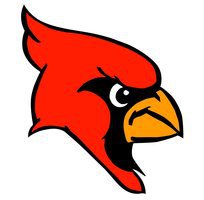 Our football program has always and will always embrace change and will coach with an "Eye towards the future". I believe all children can learn when given changes, choices, and tools to complete realistic goals.
The success of our program cannot be coach driven, but a player driven program, which will yield the best season success. Players must want to be champions; our coaches must be facilitators that design and make preparation for the players to implement their hopes and dreams.
When a group of players, coaches, community, parents and administrators walk together in the "Footsteps of Excellence" there is little room for other interest that would impede the team season objectives and success.
we must be motivated by each other spirits and driven by determination and hard work. Our team is supported by parents, administrators, teachers and a community who shares the same goals, dreams and visions for the season.
Let us all continue to work hard toward common goals and objectives.
"To Much Is Given, To Much Is Required"
"I'm Thinking Championship, Are You?"