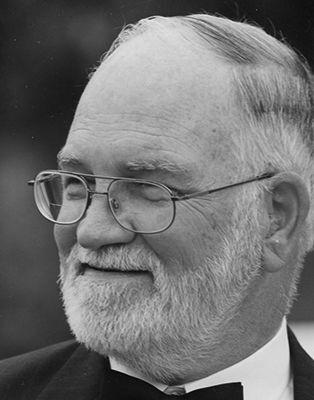 John Edward Hogg
John Edward Hogg, 84, of Winchester, Virginia, passed away peacefully, March 28, 2021 at Winchester Medical Center.
Mr. Hogg was born June 22, 1936 in Scranton, Pennsylvania, the son of the late William Treate Hogg and Frances Kelley Hogg.
He graduated from Central High School Scranton, Pennsylvania in 1955. He served in the US Navy reserve 1954-1956 and the US Army 1956-1958 in Korea. He received a Bachelor's Degree in Electrical Engineering at Syracuse University in Syracuse, NY in 1962. He was a member of Eta Kappa NU (EE Honor Society).
He married Lorraine Peach Rood on October 28, 1960 at the University Methodist Church in Syracuse, N.Y. where they met at a young adult group.
Over the years he was employed as an Electrical Engineer at Syracuse University Research Corporation, Sparcom Inc., SWL Inc, TRW Command Support Division and Maryland Advanced Development Laboratory.
After his retirement woodworking became his passion. He handcrafted many beautiful pieces of walnut Queen Ann Furniture for his family and most notably the prayer boxes at the entrance to the chapels at Winchester Medical Center and Warren Memorial Hospital in Front Royal, VA.
He was a member of Winchester Host Lions Club to which he devoted many hours of service. In 2005 he was named Lion of the Year, in 2008 awarded the Bryan Stotler Sight Award and in 2015 received the Melvin Jones Award for dedicated humanitarian services.
Surviving with his loving wife, Peach of 61 years, are their two daughters, Kimber Lee Hogg of Charles Town, W.Va. and Kelly Sue Dunlop of Bluemont, VA; brothers, Frank Hogg of Radford, VA and Tom Hogg (Charlene) of Fisherville, KY; sister in law, Doris Hoag; a niece and several nephews.
Two brothers, William Hoag and Bruce Hogg preceded him in death.
A celebration of life will be held in his honor for family and friends at Jones Funeral Home in Winchester, Saturday, April 10, 2021 at 1:00pm with the Rev. Suwaylu Adams from The Lord's Chapel will officiate.
A private funeral service will be held at a later date at The Holy Cross Abby, Cool Spring Natural Cemetery.
Memorial Contributions may be made to the Winchester Host Lions Club, P.O. Box 2921, Winchester, VA 22604
Online condolences may be left at www.jonesfuneralhomes.com