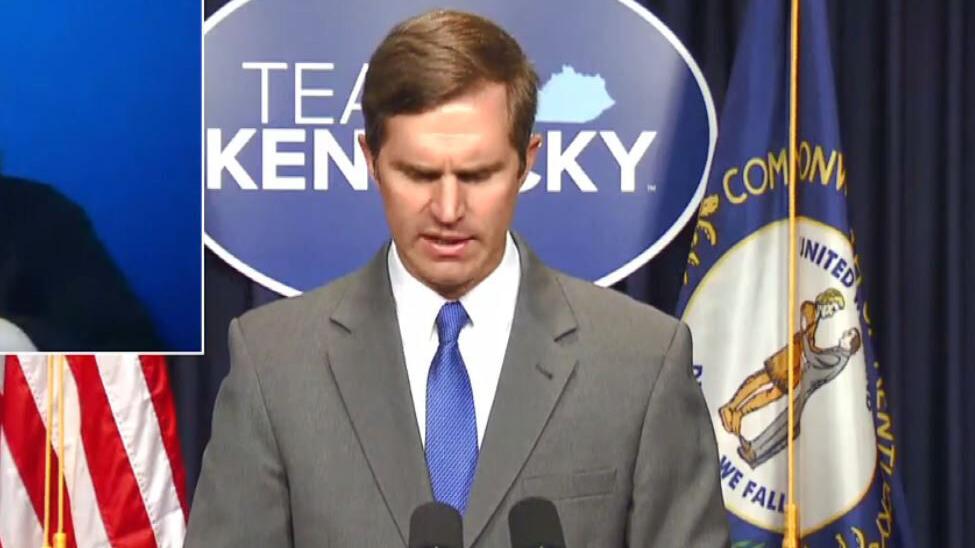 FRANKFORT, KY — With 23 additional coronavirus-related deaths reported Monday, Kentucky has surpassed 5,000 lives lost in the COVID-19 pandemic.
To date, the Kentucky Department for Public Health has recorded 5,005 virus-related deaths. Marking the solemn milestone Monday, Gov. Andy Beshear said the state has launched a website where people can donate to a fund that will be used to create a memorial at the state Capitol in honor of the lives lost and sacrifices made amid the pandemic. 
Beshear first announced the Team Kentucky Memorial Fund on March 6. Money donated to the fund will be used to build a permanent memorial at the Capitol. Beshear said any money left over after the memorial is paid for will go to Kentuckians who've lost a loved one to COVID-19 to reimburse a portion of the funeral or burial expenses for those families. 
On Monday, Beshear said anyone who would like to contribute to the fund can visit teamkycovidmemorial.ky.gov to make a donation. 
"This monument will stand in honor of all of the Kentuckians that we have lost and commemorate the sacrifices that every Kentuckian made during this dark and difficult period," Beshear said. "The memorial will stand in tribute to the togetherness that allowed us to get through this trial: to the green lights where we showed compassion, to the bells we rung every day at 10 a.m., to the masks we wore, to the nurses that showed up and walked into COVID units to help those out there, to those who lost a loved one that couldn't be there, to the health care workers who held the hand of those members of our family that are no longer with us."
"We want to make sure that it is always remembered by all of us here in the commonwealth, and a permanent memorial here at the Capitol will make sure that people see how important that remembering this is to us," the governor said. 
Beshear also announced 396 new COVID-19 case in Kentucky on Monday, bringing the total number of known cases to 416,610 — which the governor noted is close to 10% of the state's population. Beshear reported that the state's COVID-19 test positivity rate is now 3.99%. 
The governor said last week was the ninth in a row that the state saw declining case numbers, and said the state continues to see fewer hospitalizations from the illness. 
As of Monday, 464 Kentuckians are hospitalized with COVID-19, including 114 in intensive care units and 67 on ventilators. 
Beshear said Kentucky is down to eight counties in the COVID-19 red zone, remarking: "Think about when we had 120 red counties every day for, it seemed like, week after week after week." 
Regarding an outbreak of cases in two state prisons in Lyon County, Beshear said Michael Brown, secretary for the Governor's Executive Cabinet, will provide a report on Tuesday. That report was expected to be given Monday. According to the Kentucky Department of Corrections, the Kentucky State Penitentiary in Eddyville as 37 active staff cases and 589 active inmate cases. The Western Kentucky Correctional Complex in Fredonia has 14 active cases among staff members and 70 active inmate cases. 
Asked by a reporter whether COVID-19 vaccinations among inmates will be expanded in the near future, Beshear said the state has to look into that, and currently all inmates who fall under phase 1B of the state's vaccination plan are eligible. That means all inmates ages 70 and older can be vaccinated. 
Kentucky Department of Corrections
Regarding vaccinations, Beshear said 1,002,356 unique individuals have been inoculated against the novel coronavirus so far. He said state leaders believe Kentucky will hit President Joe Biden's goal of administering the vaccine to every adult who wants it by May 1. 
There are 567 COVID-19 vaccination sites across Kentucky. Click here for more information on vaccine locations in the Local 6 area.