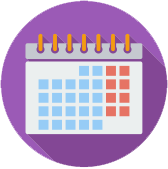 Oregon Judicial Department : Find a Case or Court Record : How Do I? : State of Oregon // ]]> // ]]> // ]]> // ]]>
How to Find a Case or Court Record
Each court has a case register or log where the court lists "events" for each case. Events include each document filed, hearings and trials, notices, judgments, and reminders. What is not included are copies of the documents in the file.
To find a case, you have three options: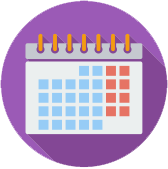 Free Records Search
FREE online access to court calendars and basic case information for the Oregon circuit courts and the Oregon Tax Court.
Note: Due to federal or state law or policy, the Oregon Judicial Department does not provide court records or court calendar information for certain cases through this service. This applies to records including, but not limited to, adoption, juvenile, mental health, and cases that fall under the Violence Against Women Act (VAWA).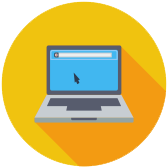 OJCIN Online
OJCIN is the Oregon Judicial Case Information Network. It contains the judgment dockets and official Register of Actions from Oregon State Courts, including trial, appellate, and tax courts.
OJCIN OnLine allows registered users to search those records. OCJIN OnLine is a low-cost subscription-based service available using a standard web browser.
Look up a Case Now!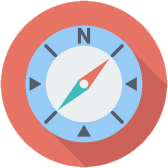 Call, Email, or Visit Your Local Court
Court staff may be able to provide case information by phone but cannot provide legal advice. Additionally, each local circuit court has a free public access terminal where you can look up case information for most cases (state and federal law require courts to protect some information).
Click on the button below to find your court's contact information.
.gov
Official websites use .gov
A .gov website belongs to an official government organization in the United States.
Secure .gov websites use HTTPS
A lock icon ( ) or https:// means you've safely connected to the .gov website.
// 0) { var zc = document.getElementById(wpid); if (zc != null) wpcomp.selectWebPart(zc, false); } } hid = document.getElementById("_wzSelected"); if (hid != null) { var wzid = hid.value; if (wzid.length > 0) { wpcomp.selectWebPartZone(null, wzid); } } }; function __RegisterWebPartPageCUI() { ExecuteOrDelayUntilScriptLoaded(_RegisterWebPartPageCUI, "sp.ribbon.js");} _spBodyOnLoadFunctionNames.push("__RegisterWebPartPageCUI");var __wpmExportWarning='This Web Part Page has been personalized. As a result, one or more Web Part properties may contain confidential information. Make sure the properties contain information that is safe for others to read. After exporting this Web Part, view properties in the Web Part description file (.WebPart) by using a text editor such as Microsoft Notepad.';var __wpmCloseProviderWarning='You are about to close this Web Part. It is currently providing data to other Web Parts, and these connections will be deleted if this Web Part is closed. To close this Web Part, click OK. To keep this Web Part, click Cancel.';var __wpmDeleteWarning='You are about to permanently delete this Web Part. Are you sure you want to do this? To delete this Web Part, click OK. To keep this Web Part, click Cancel.';//]]]]> ]]>
Your browser is out-of-date! It has known security flaws and may not display all features of this and other websites. Learn how
item); var lstenabledLanguagesCode = enabledLanguagesCode.split("$"); var defaultLanguage = "; var lstEndLang = [] lstenabledLanguages.forEach(function (item, index) { lstEndLang.push({ 'name': item, 'value': lstenabledLanguagesCode[index] }) }); lstEndLang.sort(function (a, b) { var nameA = a.name.toUpperCase(); // ignore upper and lowercase var nameB = b.name.toUpperCase(); // ignore upper and lowercase if (nameA nameB) { return 1; } // names must be equal return 0; }); for (var key in lstEndLang) { var lng = "en|" + lstEndLang[key].value; $(".language-dropdown-menu").append( $("
" + lstEndLang[key].name + "") ); } $("#languageDiv").show(); $(document).on("click", "a.lang-select", function (e) { setLanguage($(this).attr('data-lang')); }); setTimeout(function () { $('.or-navbar-translation-wrapper').show() }, 2000); } else { $("#languageDiv").hide(); } // Close JASNY offcanvas if escape key hit document.addEventListener("keydown", (event) => { if (event.key === "Escape") { $(".offcanvas").offcanvas('hide'); } }); // Close Bootsrap dropdown if last item of a dropdown tabs away $('.or-navbar .dropdown-menu li:last-of-type a').blur(function () { $(this).closest('.dropdown').dropdown('toggle'); }); // Close JASNY offcanvas if last item (that isn't dropdown) or last item of last dropdown tabs away // If last item is not dropdown, or is closed dropdown, then close JASNY simply by tabbing away $('.or-navbar .or-navigation-list > li:last-of-type > a').blur(function () { if ($(this).parent('.dropdown.open').length === 0) { $(".offcanvas").offcanvas('hide'); } }); // If last item is dropdown, close when last item of open dropdown tabs away $('.or-navbar .or-navigation-list > li.dropdown:last-of-type .dropdown-menu li:last-of-type a').blur(function () { $(".offcanvas").offcanvas('hide'); }); $('[data-toggle="tooltip"]').tooltip(); }); function fireEvent(el, e) { if (document.createEventObject) { //for IE var evt = document.createEventObject(); return el.fireEvent("on" + e, evt); } else { // For other browsers var evt = document.createEvent("HTMLEvents"); evt.initEvent(e, true, true); return !el.dispatchEvent(evt); } } function setLanguage(language) { var gObj = $(".goog-te-combo"); var db = gObj.get(0); gObj.val(language); fireEvent(db, "change"); } function eraseCookie(c_name) { var d = new Date(); document.cookie = c_name + "=;expires =" + d.toUTCString() + "path=/"; } function setCookie(cname, cvalue, exdays) { var d = new Date(); d.setTime(d.getTime() + (exdays * 24 * 60 * 60 * 1000)); document.cookie = cname + "=" + cvalue + ";expires =" + d.toUTCString() + "path=/"; } function googleTranslateElementInit() { var headerLanguageMode = "; if (headerLanguageMode == "Yes") { var defaultLanguage = "; new google.translate.TranslateElement({ pageLanguage: defaultLanguage, layout: google.translate.TranslateElement.FloatPosition.TOP_LEFT }, 'google_translate_element'); } else new google.translate.TranslateElement({ pageLanguage: 'en', layout: google.translate.TranslateElement.FloatPosition.TOP_LEFT }, 'google_translate_element'); } var url = "" + "_layouts/15/OID.SharePoint.StarterTemplate/scripts/data.txt"; var regexdata = "; var prevFocus; ExecuteOrDelayUntilScriptLoaded(function () { var pm = SP.Ribbon.PageManager.get_instance(); pm.add_ribbonInited(function () { //Adds a handler to the handle the RibbonInited event. var ribbon = (SP.Ribbon.PageManager.get_instance()).get_ribbon(); //OnSaveValidateHtml(); createSampleTab(ribbon); applyCSSForDropdown(); SelectRibbonTab('Ribbon.Browse', true); //CustomPageComponent.initializePageComponent(); }); }, 'sp.ribbon.js') ]]>