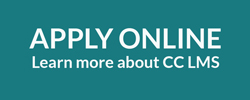 In-person services
All in-person services at the Permit Center require an appointment. To schedule an appointment, email permitservicesappt@clark.wa.gov.
We encourage our customers to use online services. Customers may contact staff by phone or email. 
RV Emergency Parking Application: Application for the use of recreational vehicles on private residential property for emergency habitation during the Clark County Declaration of Emergency related to the COVID-19 pandemic.
Permit application submittal guidelines 
We are requesting all applicants to apply online prior to making their permit application appointment. 
Please do not upload documents for building or fire applications.
For new applications, revision submittal, or permit issuance, an appointment is required. Email us at permitservicesappt@clark.wa.gov to schedule your appointment. Important information will be emailed to you regarding your appointment. Please follow the directions in the email.
You will not be meeting with a staff member when submitting a new application or revisions. Separate appointments are required to apply for and to pick up your permit. 
Follow these guidelines:
Checks are not being accepted during the Permit Center closure. All fees must be paid online. 
Electrical Permits
Clark County does not issue electrical permits. Visit lni.wa.gov/licensing-permits/electrical/electrical-permits-fees-and-inspections/ or call 360.896.2300.
LEAN Review Process and Tutorial
The Permit Center is re-instating the LEAN review process effective December 1, 2020. A soft start began in October.
LEAN will be required for all lots that are eligible which are lots within a recorded subdivision or short plat that meet other LEAN eligibility requirements. LEAN is only available for new home construction permits. LEAN provides a quicker review, approval and issuance timeframe which allows you to start construction of your new home faster.
LEAN certification is required to submit an application packet for the LEAN review process beginning December 1.
Accurately prepared applications with no corrections are issued and ready for pickup within the scheduled five-day turnaround timeframe.
A LEAN review process tutorial is now available to guide you through the process. This tutorial covers timelines, eligibility, submittal guidelines, and examples. When you complete the tutorial, you will access a certificate for downloading and printing. A copy of your certificate must be included with each new home construction permit application packet submittal.
Online permitting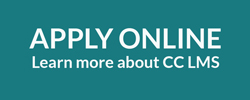 You can register, apply for, in most cases pay, and track permits online via the public portal from the comfort of your office or home! 
Available online:
Building 
Fire 
Land Use Review 
Development Engineering 
Wetland/Habitat
Public Works Forestry
Public Works Development Inspection
Be sure to visit the CC LMS Training page where you will learn how to create an account, estimate fees, apply for a permit, or sign up for training.
Check back with us frequently as we announce new features, releases, and planned maintenance on our systems.
Key points to remember:
Anyone with an online account can apply for a permit
Complete this simple registration to create an account
Refer to the Tidemark to LMS Crosswalk to determine the new permit type
View or download a How-To Guide
Quick Permits:  Apply and pay online, print from your browser
* A standard convenience fee will apply to online payments