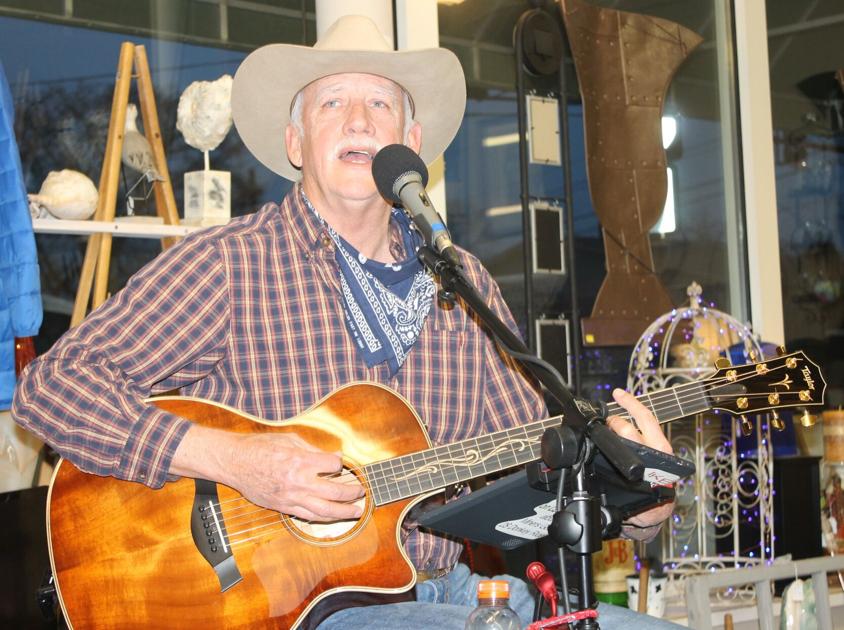 The recent "First Friday on the Square" proved to be a big hit for those who were able to take advantage of Winchester's new and unique shopping format.
March 5 marked the inaugural date for the event — a new initiative from the Winchester Downtown Program Corp. to merge businesses and venues on the Square with more customers and patrons during the evening hours on the first Friday night of each month.
Participating businesses offered area shoppers extended business hours and other extras in a move that allowed individuals who work during the day to enjoy the Downtown Square shops during evening hours.
As participating shops extend their business hours, it is hoped that it will encourage those enjoying the dining establishments to visit the shops.
The historic Downtown Square is much more than just a nostalgic look back at a simpler time.
Dozens of businesses, shops and restaurants provide a diverse shopping and dining experience for locals and visitors alike.
There are specialty restaurants located on the Square that are sure to please food connoisseurs of all ages.
After enjoying a fine meal, visitors are welcome to enjoy a walk among the businesses and shops while looking for that perfect gift, and there's a good chance that there is something for everyone.
Many visitors have enjoyed the simple pleasure of browsing the different shops and venues on the Square against a musical backdrop as they window-shopped and walked the sidewalks.
Lauren Martin, who is the executive director of the Winchester Downtown Program Corp., is dedicated to bringing the restaurant and shop owners together with locals and visitors.
"The intention of First Fridays is to create an experience for our community and for our visitors," she said. "By extending the hours in the shops, it creates a freedom to move around at your own pace."
Martin said she has future plans for upcoming First Friday patrons.
"Imagine hearing live music floating along the streets, seeing soft lighting guiding the way, and having the mouthwatering aromas from the nearby restaurants and bakery," Martin said. "Whether you're a local or a new visitor to the area, for just a moment you can drift away to a lighter place and time.
"First Friday on March 5 is the very first for many in the Downtown area. We knew coming into this that there would be room for improvement, and we moved forward with that intention — to grow and learn as we go. We have been working on lining up artist experiences, live music at the Kiwanis amphitheater as well as live musical performances within the businesses and getting artisan-styled craft vendors for future First Fridays."
Martin said she was grateful to everyone involved in launching the first ever "First Friday" event, and she had a few words for all the locals and visitors who attended.
"Anytime someone visits Downtown Winchester, it is considered a success, and 'supporting local' isn't a trend, it's every small town's legacy and livelihood," she said. "I am grateful to the businesses that helped in getting First Fridays off the ground as well as to those that agreed in extending their hours.
"I am also looking forward to the others joining in in the near future. Thank you to the community and to the visitors for their continued support of their local small businesses.
"First Fridays will continue to grow and evolve, and you will want to keep visiting. We are always open to receiving new suggestions and ideas."
Businesses that participated in the inaugural event included Studio 29 Eleven, The Sole Shop LLC, Jules', The Lake Store, Vision Church, Meshed, StoryBrook, The Oldham, Designer Cakes, TaKrai Thai Cuisine, Piezan Pizzeria Italiano, The Back Porch, John T's BBQ, Branchwater Distillery and Sweet Ellie's.