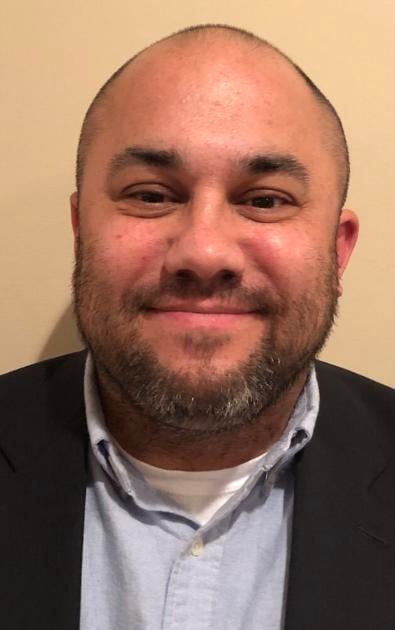 CLARK COUNTY — An ordained minister, Jason Shemanski used a biblical reference to describe his candidacy for Clark County Clerk.
"It's going to be a David and Goliath fight," Shemanski said Tuesday. "I'm just a small guy out in Borden, Indiana."
But while he may not reside in one of the most populated areas of Clark County, Shemanski said he's been busy meeting with voters and writing letters to elected officials ahead of his planned 2022 run.
"Politics is so negative right now. They don't trust Democrats, they don't trust Republicans. You need people who are willing to work across the aisle," Shemanski said.
Shemanksi said he will seek the Democratic nomination for county clerk, a position now held by Democrat Susan Popp.
Due to state regulations, county clerks can serve no more than two consecutive terms. Popp will complete her second term at the end of 2022. She said Tuesday she's considering running for a different office, but hasn't made a decision.
"I'm exploring my options at this time," Popp said.
As of Tuesday afternoon, Popp said no candidates had filed paperwork with the office regarding the 2022 clerk's race.
Shemanski said he has a committee set up through his existing role as a member of the Wood Township Advisory Board. In that role, Shemanski works with Republicans and fellow Democrats.
"We work and we get things done, and I think that's how politics should be, especially at the county level," he said.
Shemanski acknowledged he may face an uphill battle as Clark County has become a Republican stronghold in recent years. He described himself as an "old school Democrat" who can appeal to both parties.
Shemanksi lost his bid for Clark County Council at-large after finishing fourth in the 2020 primary.
Clerks carry several roles in county government. They are the top election official in the county, overseeing candidate filings, recruiting poll workers and ensuring ballot-counting is conducted fairly and accurately.
Clerks are also in charge of court filings, which will be an expanded duty for the next person to hold the position as Clark County is set to add more courts over the next year.
"Being a public servant, you serve everybody. That's what you're there for, and to be good stewards of the money," Shemanksi said. "You need to have top-notch customer service and respond to people's needs ASAP."
Shemanski said he's an ordained minister at First Christian Church of Borden, a member of the Borden Lions Club and a board member for the Borden Youth League.
He's been married to his wife, Sarah, for seven years, and the couple has three children.
Other priorities Shemanski said he will focus on if elected include integrity, ensuring everyone in the county has the opportunity to vote and "making Clark County a better place for our children and grandchildren."